Boxing Ring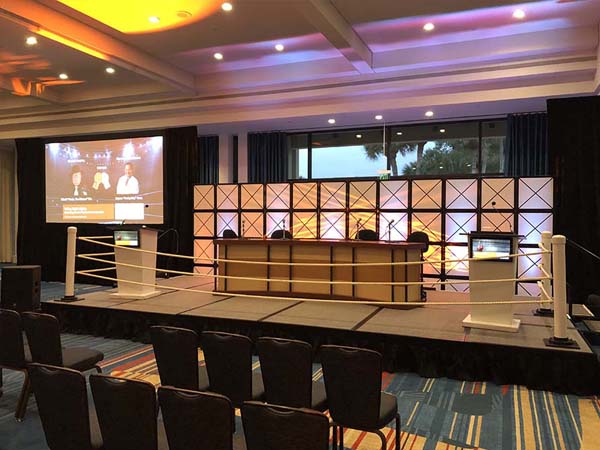 Specifications: Corner Posts + Decorative White Rope.
Rope Length: 9' + 16' + 9'
Height: Corner Posts 46'' Tall
Number of Pieces: 1 Set
This Boxing Ring is available for rental. The corner posts can be wrapped with custom graphic for an event. The corner props, i.e. the gloves, robe, towel, and etc. are extra pieces that can be added per the events needs.