LED Star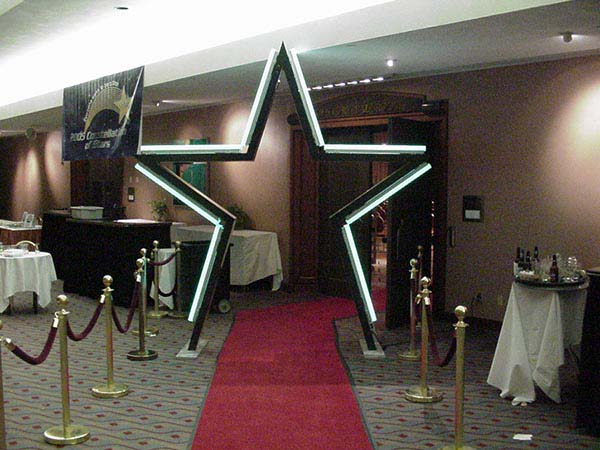 Specifications: The LED Star is a metal framed arch with LED tubes and their controller attached.
Width: 10' Wide
Height: 10' - 2'' Tall
Number of Pieces: 1 LED Star
CS&L's LED Star makes a perfect Awards Night Entryway to celebrate all the attendees for the Awards Night Presentation. This star can also be placed onstage and controlled by the main light board via DMX.