Scale Panels Rental Set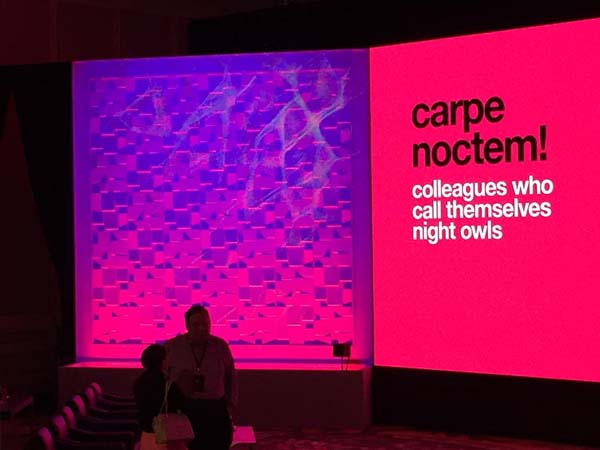 Specifications: The flats are made of wood. Standard TV style flats. The 3-D panels are glued to the flats. The entire set is painted light grey to accept lighting colors easily.
Width: 13' 1.5"
Height: 15' 5.5"
Depth: 5' 2"
Number of Pieces: 2 complete units as drawn.
The 3-D Scale Panels Rental Set is a free standing wall unit with a built-in lighting trough. The 3-D design lights wonderfully and is a benefit to all types of events. Note that the height of the set exactly matches the height of the LED screen. This is a crisp and clean corporate solution.